2400mg CBD – Full Spectrum Hemp Oil Extract Tincture
$99.99
Our 2400mg tincture has the strongest concentration of CBD that we offer. We have formulated a full spectrum tincture that offers 80mg of CBD in every 1 ml dropperful. It also contains the beneficial minor cannabinoids, CBC and CBG. This array of cannabinoids, terpenes and phytonutrients creates a tincture richer in color, aroma and flavor profile.  Using an ethanol based extraction process we are able to create a high purity, CBD  concentrate that contains the full spectrum of naturally occurring cannabinoids, terpenes, and other important hemp phytonutrients. The tinctures we formulate from this oil offer a beneficial synergy known as the 'entourage effect' – cannabis compounds producing a better effect when taken in combination with each other.  Our full spectrum extract is blended with certified organic MCT coconut oil to aid in bioavailability and ensure accurate, consistent concentrations of CBD in each bottle. In order to guarantee the potency and safety of our product, each batch of Hemp Extract Oil is third-party tested for cannabinoid profile and concentrations, heavy metals, chemical and microbial contamination. To see a complete list of batch test results please go to the Testing Data tab.
Details
What's in the Bottle?
2400mg of CBD total in each 1 oz (30ml) bottle
Organic MCT Coconut Oil
Made with Organically Grown Full Spectrum Hemp Extract
Vegan, Gluten Free, Non-GMO
Grown, Extracted and Formulated in Bowdoinham, Maine
No artificial flavors, additives or preservatives
Serving Information
Concentration: 1 dropperful/1ml of tincture contains 80mg of CBD
Recommended Serving Size: 1/4 dropperful/.25ml = 20mg CBD
Servings Per Container: 30
Graduated dropper provides accurate serving sizes in milliliters
Ingredient Warnings
Contains Tree Nuts (Coconut)
Contains trace amounts of THC (less than 0.3% federal limit and is not psychoactive)
Consult with your doctor if you are taking a medication that advises against eating grapefruit. CBD consumed at high enough doses can interact with certain pharmaceutical drugs in the same way as specific compounds found in grapefruit.
How to Use
Application: Merrymeeting Bay Hemp Extract Oil may be consumed sublingually or used topically:
Shake bottle well before using
Fill dropper to desired amount
Apply according to preferred method below:
Sublingual: Drop oil directly under the tongue, hold for at least 1 minute up to 5 minutes before swallowing.
Topical: Drop oil directly onto the skin and gently massage in.
Suggested Use: Take desired serving once daily or as needed. It may take up to 2 hours before oil has full effect. Serving size efficacy may vary greatly by individual. It is recommended to consult with your healthcare provider for direction on correct serving sizes and frequency.
Storage: Store in a cool dark place.
Ingredients
Certified Organic Coconut (MCT) Oil

Full Spectrum Hemp Extract
Customer Reviews
Write a Review
Ask a Question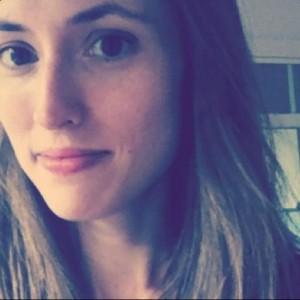 E
06/25/2021
ED

United States
relief
Using more than the recommended serving (75ml) it helps very much with settling and sleep and no apparent side effects. I'm now a loyal customer!
06/20/2021
J M.

United States
Wonderful Product!
I've been using CBD for a year and a half, starting with a drop a day of a low potency tincture and gradually increasing until I reached a level at which my arthritis seems pretty much under control (I also take conventional, doctor-prescribed medicine for the arthritis and related auto-immune issues, but that alone was not doing it for me; my doctors know and support my decision to use CBD). I measure my dose in drops rather than milliliters, and the amount that works for me was quite a few drops, so I was happy to see the 2400mg version - half as many drops! I wondered about the taste, and I think the 2400mg version does taste a little different than the 1200mg version I had been using - and I actually like it better (though I find both perfectly acceptable). Thank you for a great product (and it's even organic!) - and for offering it in different strengths.
06/16/2021
Tricia

United States
Great products
I love all the products I have tried. This CBD is a staple in my house. I had tried lots of different brands and found no results. I first found this project at the farmers market a few years ago so I thought I would give it a try- I have not stopped since. I recommend to all friends and co workers as well. I hope the product never goes away because I am a lifer!
WEBSITE DISCLAIMER
This website is not intended to provide medical information and does not claim to cure or treat any disease. Always speak to your doctor about health concerns.
FDA DISCLOSURE
* These statements have not been evaluated by the Food and Drug Administration. This product is not intended to diagnose, treat, cure, or prevent any disease.